S-RTK100A Portable RTK Module & S-PACK100 For SLAM100

With this product, you earn
2200
loyalty points.
No Need For Outdoor Closed-loop
No Need For Outdoor Control Points
High-precision Positioning
Simple & Portable
Multiple Working Modes
4G/Bluetooth Transmission
S-PACK100 provides a platform where S-RTK100A, SLAM100, S-PANO100 panorama camera module and external battery can be mounted together, which largely improves SLAM100 working efficiency. Hands free S-PACK100 weighs 3.65 kg without SLAM100 or power banks, and its size is 330*240*555mm.
S-PANO100 panoramic camera module is one of the extended accessories of the S-PCAK100. The whole body is made of aviation aluminum. After sandblasting and anodic oxidation, it makes the protection level reach IP66 and can work normally in the environment of-10℃ - 50℃. The S-PANO100 uses four starlight-grade fisheye lens with effective pixels up to 32 million pixels. With mobile APP control, it can quickly obtain 360°and 8K panoramic images. Data time synchronization can reach ms-level, which can meet the requirements of SALM 100 panoramic image acquisition and coloring.
S-RTK100A is a high-precision satellite receiver, supporting world's major GNSS and multi-channel receive. Using multiple data transmission paths, as well as high-performance sensors, S-RTK100A can provide real-time differential data, so that it obtains centimeter-level 3D positioning data, to provide accurate and reliable system solutions for high-precision application needs. The S-RTK100A can be used with SLAM100A mounting on S-PACK100 backpack, or used alone as a mobile RTK device, providing flexible applications and high-accuracy positioning data acquisition.
S-Mobile100 is LIDAR scanner vehicle-mounted platform. with a total weight of 5.2kg, which can support the expansion of LIDAR scanner, RTK module, and power supply module, and support the SLAM100 to operate in the form of vehicle-mounted operation, which can greatly improve the operational efficiency of SLAM100. S-Mobile100 can improve the working efficiency while effectively reducing the physical consumption of operators, which greatly expands the flexibility of SLAM100 application.
Notice:
1.Please leave a note when ordering to tell us which country/region are you in since the 4G module of S-RTK100A will be different. Pay attention to the power bank specification requirements, if there is no qualified power bank available around, please contact us before you make an order. 
Highlights:
No Need For Outdoor Closed-loop
No Need For Outdoor Control Points
High-precision Positioning|
Simple & Portable
Multiple Working Modes
4G/Bluetooth Transmission
Package List : 
S-RTK100A:
1* S-RTK100A
1* Aviation Cable
1* Memory Card
1* Card Reader
S-PACK100:
1* S-PACK100(Excluding SLAM100&S-RTK100A&S-PANO100 panoramic camera)
1* Extended GNSS Antenna
1* Aviation Cables
1* Extended Rod For GNSS Antenna
2*Power Bank (Optional)
S-PANO100:
1*S-PANO100
1*Aviation Cable
1*Power Cable
S-Mobile100:
1*S-Mobile100(Excluding SLAM100&S-RTK100A)
2*Mobile Power Pack 20000mAh
1*GNSS Antenna
Type-C Data cable
Power Cord
Optional:
Extended Rod For SLAM100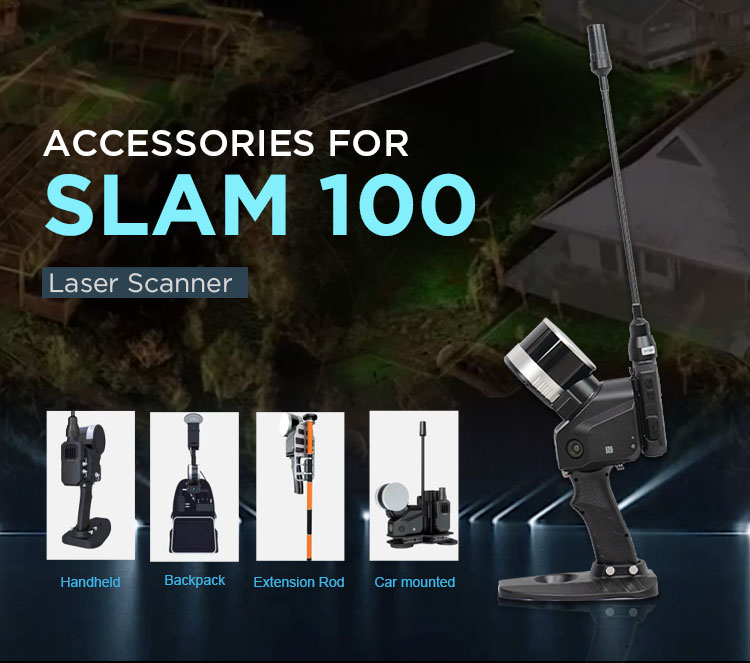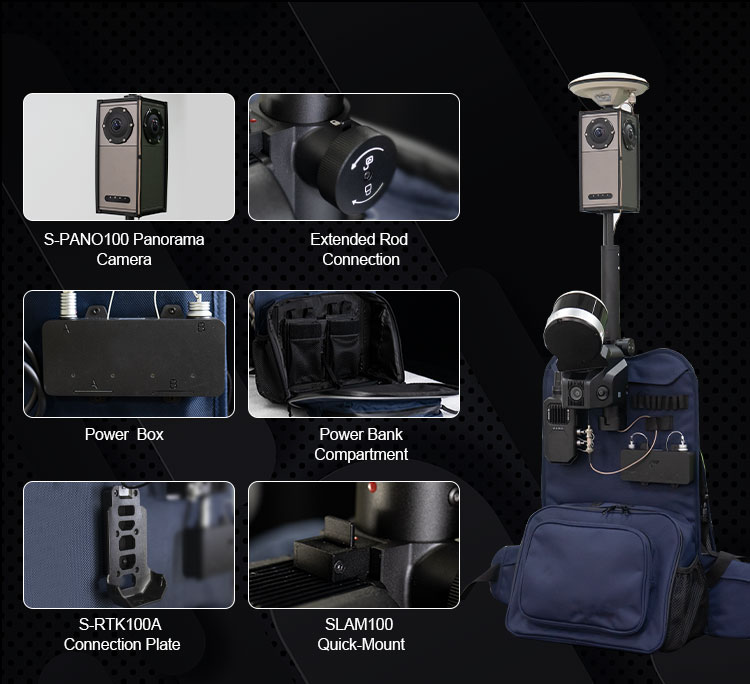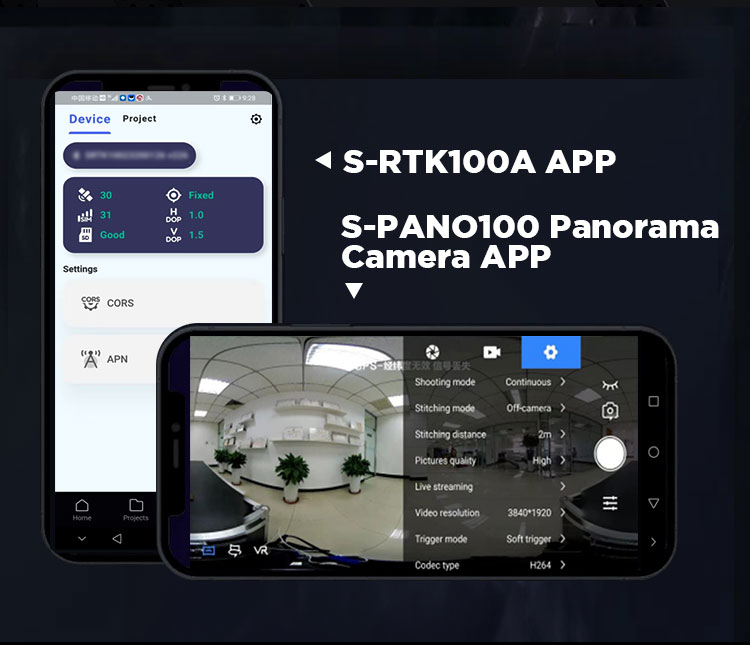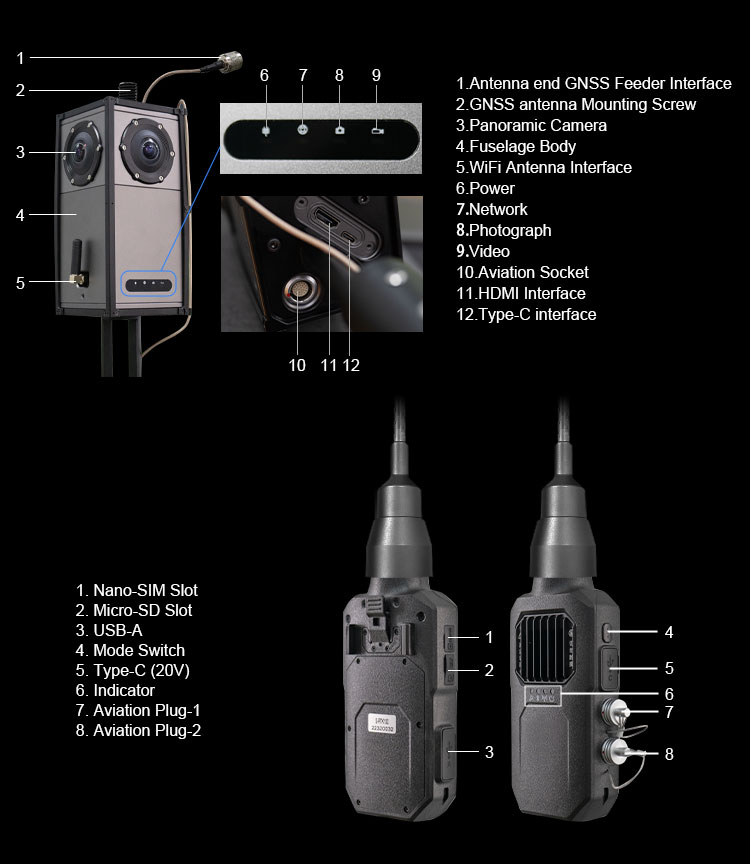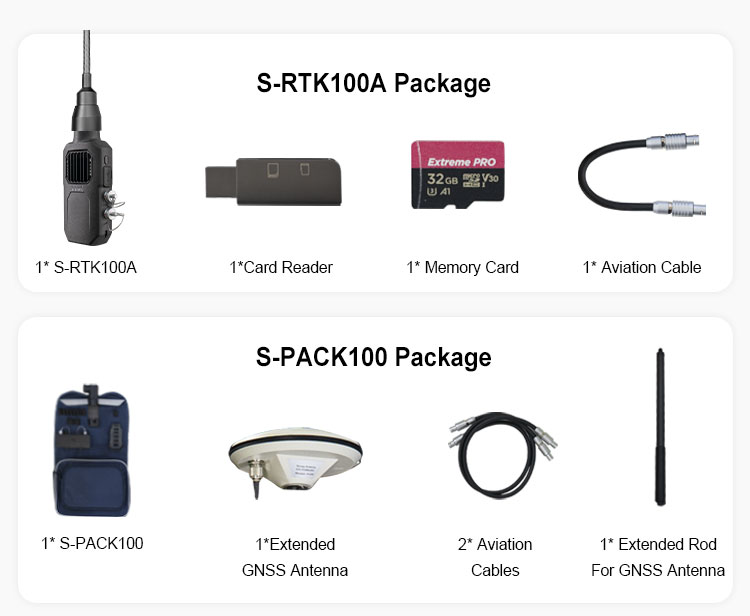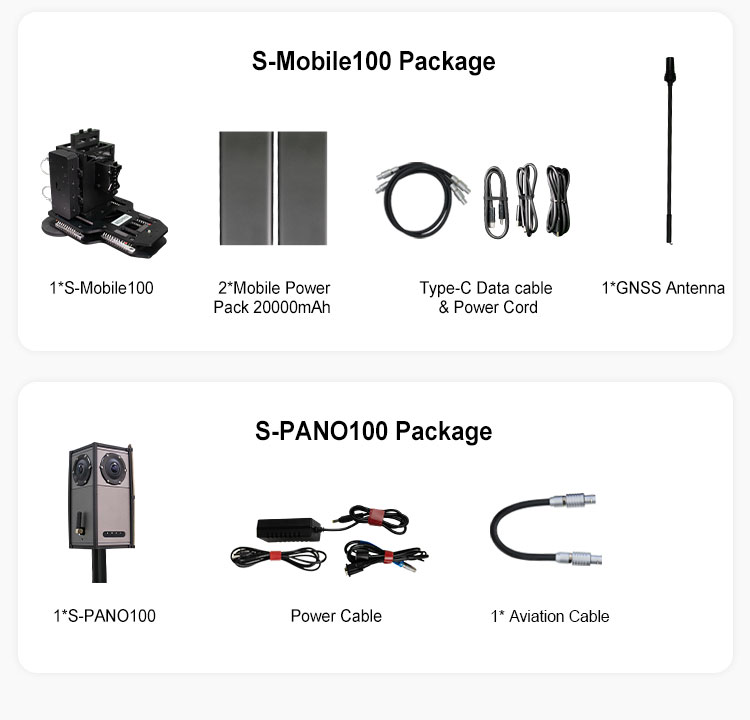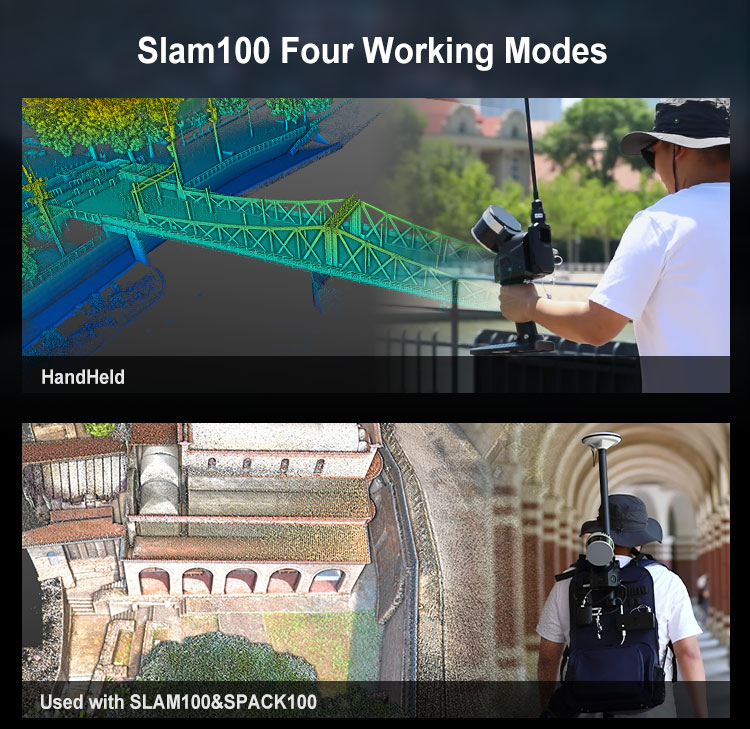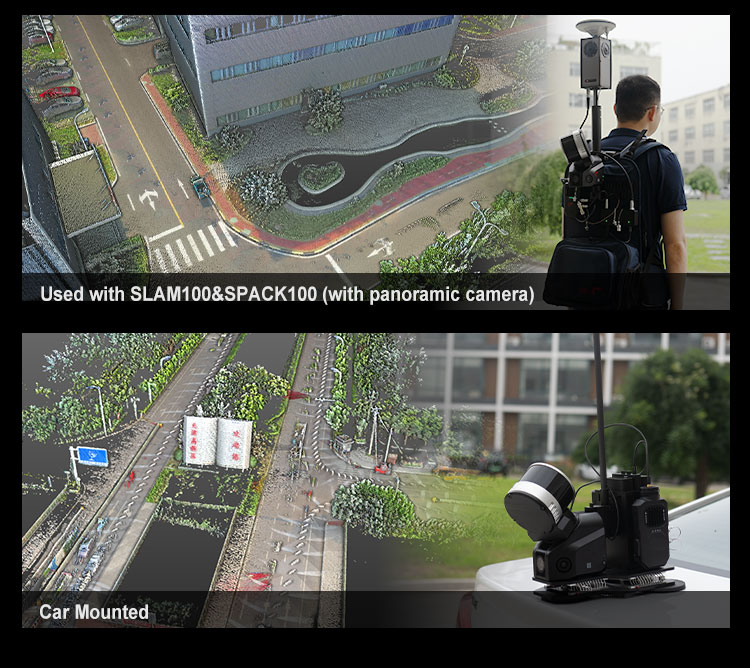 More Information

| | |
| --- | --- |
| Specification | |
Professional & Just-in-time
Compare Products
You have no items to compare.