Lizarbot Ackerman Differential McNum Wheel SLAM Unmanned Car Jetson Nano LiDAR ROS Robot

With this product, you earn
909
loyalty points.
【Aluminum alloy mecanum wheels and pendulum suspension system】make the car adapt to uneven ground 
【RTABMAP visual and LiDAR mapping navigation】support algorithms mapping
【LiDAR follow】LiDAR can follow any object including people in 360°
【Depth camera follow】It can measure the distance to the front object and follow the object through the RGBD depth of the camera
【Adjustable camera angle】The camera can be adjusted to the suitable angle
【Visual line tracking】The camera can be navigated by sticking lines
【RRT exploration for autonomous mapping】No need to manually control the car, use the RRT algorithm to autonomously complete the exploration mapping, save the map, and return to the home point 
【High precision photoelectric encoder】The low-speed navigation performance of the car is very good
Based on ROS development, this robot platform is designed with Mecanum wheel, which can realize functions such as map navigation, autonomous obstacle avoidance, LiDAR follow, visual follow, visual line tracking, and APP image transmission.
Your Purchase Includes:
4x 12V30F MG513 motor
4x 37 motor bracket
4x 75mm aluminum alloy Mecanum wheels
4x Metal flange coupling
1x Upper Aluminum alloy plate
1x Aluminum alloy chassis
1x Pendulum suspension system
1x STM32F103VET6 main control board
1x 9800mah 12V lipo battery
1x Charge for battery
1x Data cable
1x Jetson nano
1x LiDAR
1x Depth camera
1x 32G memory card and card reader
1x PS2 wireless controller
1x Metal heat sink
1x Accessories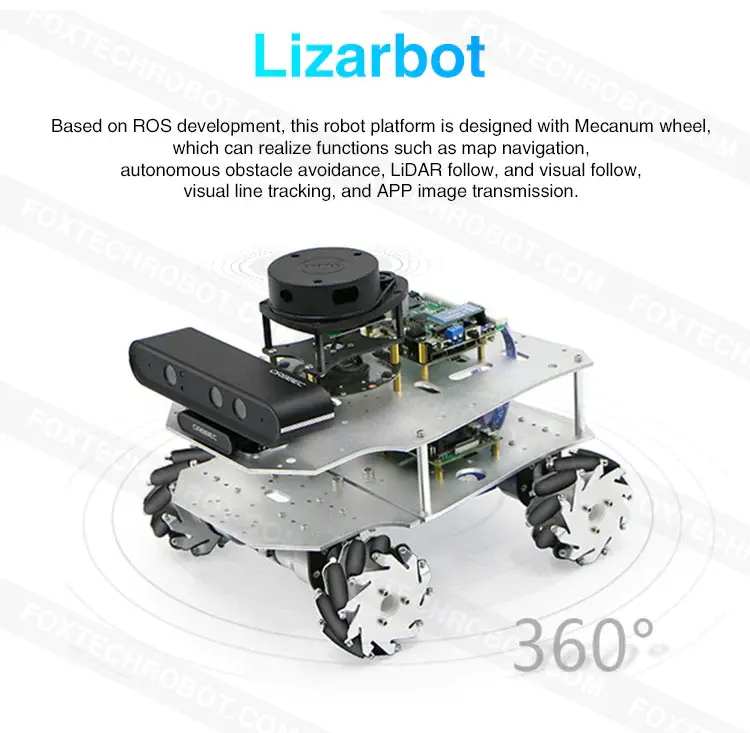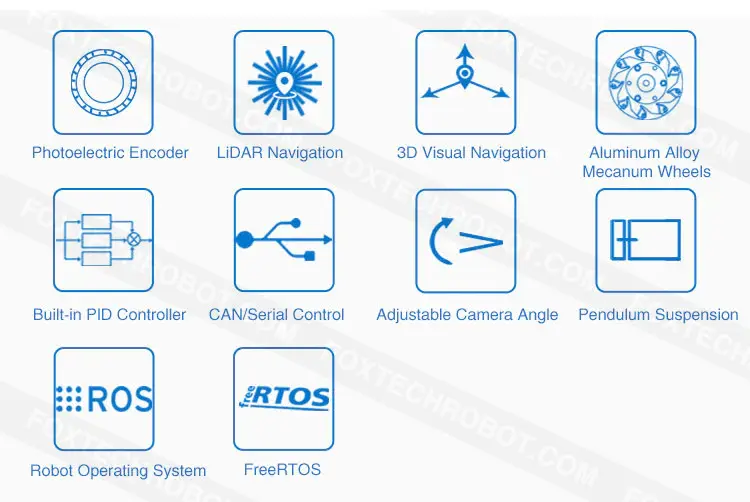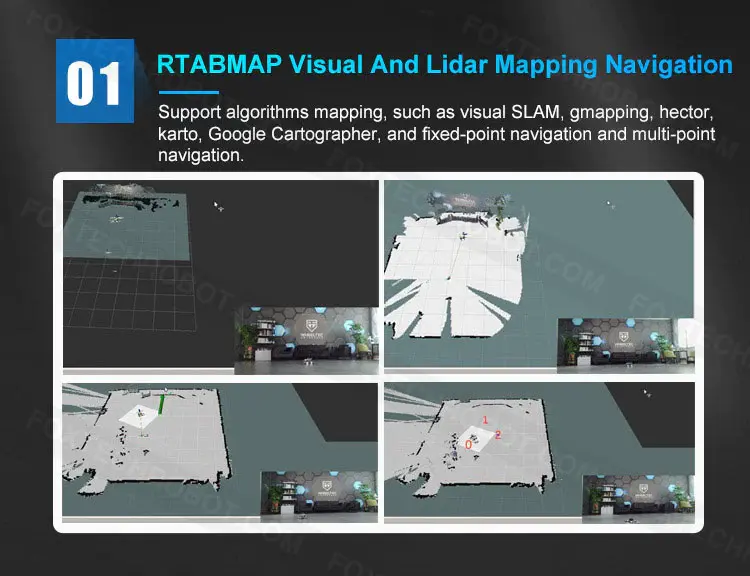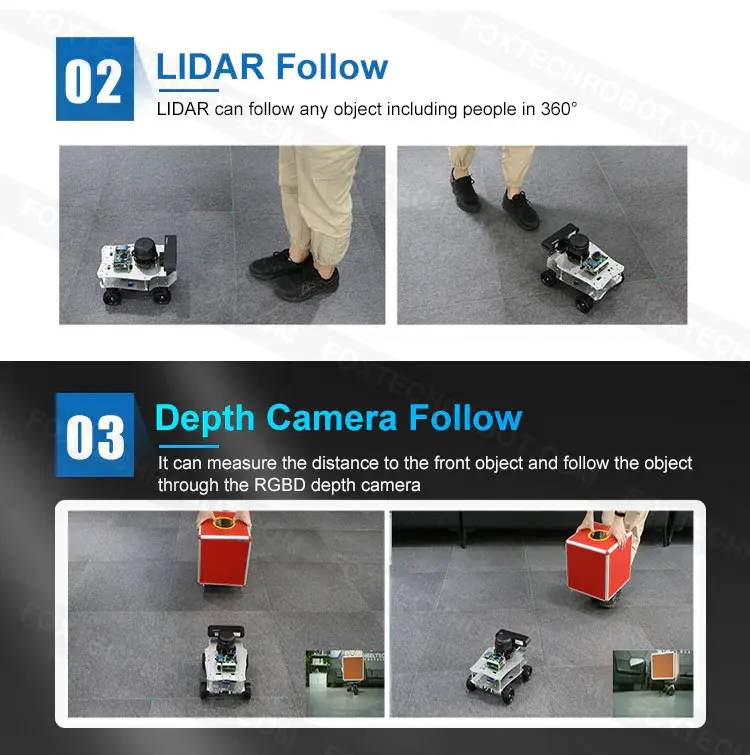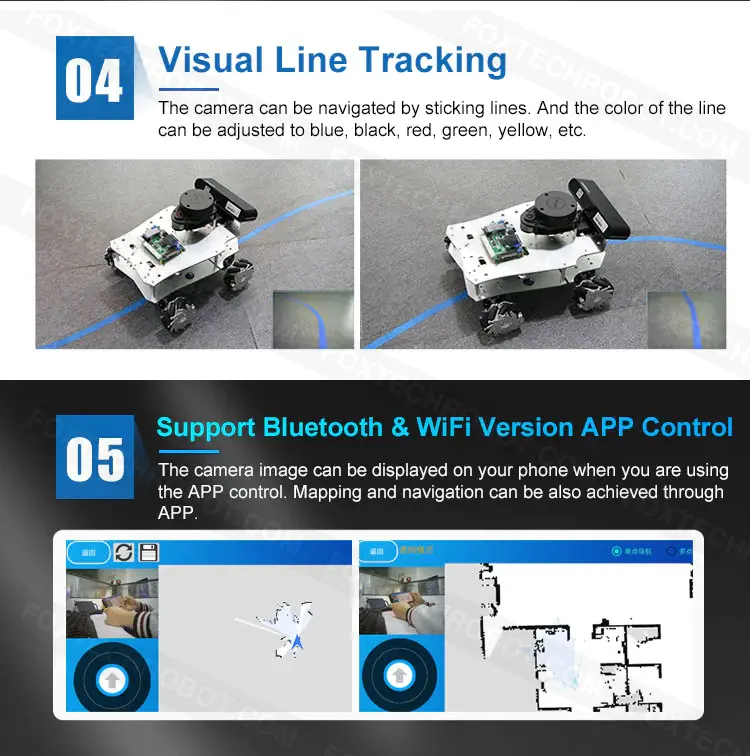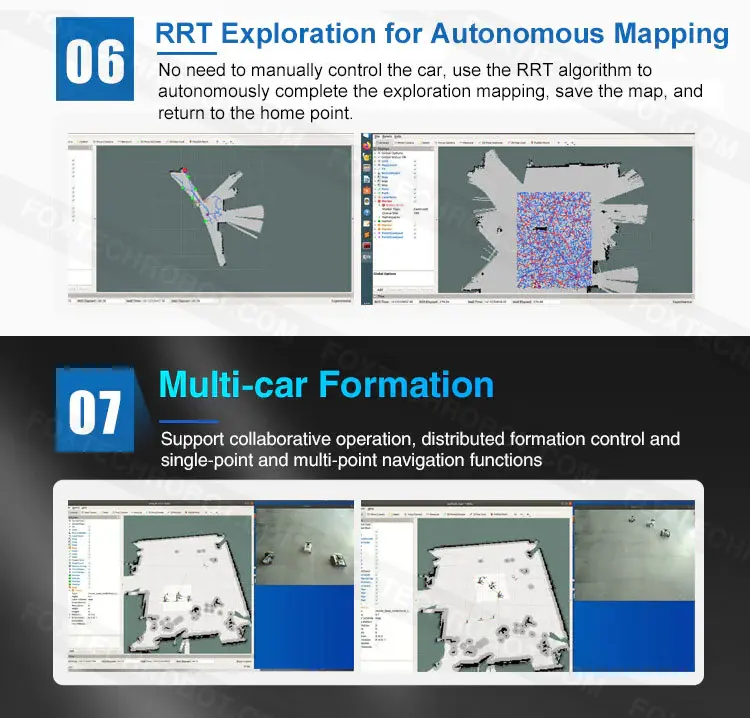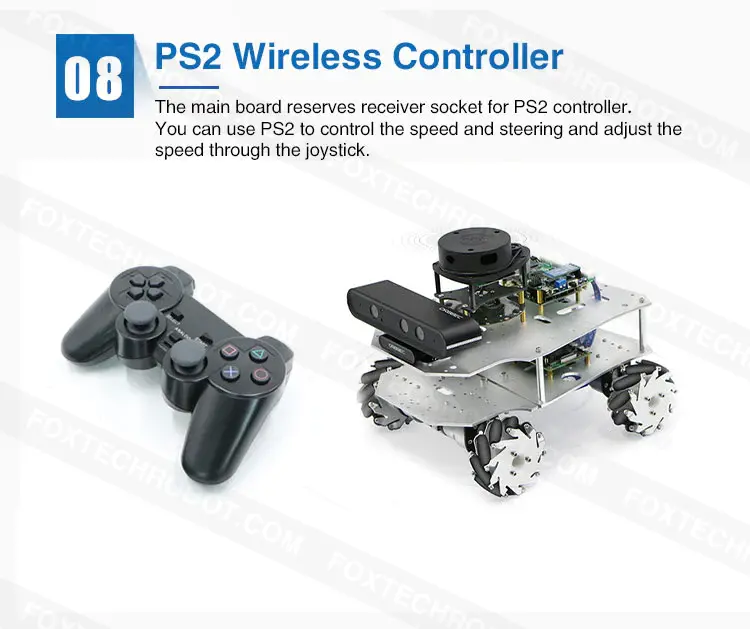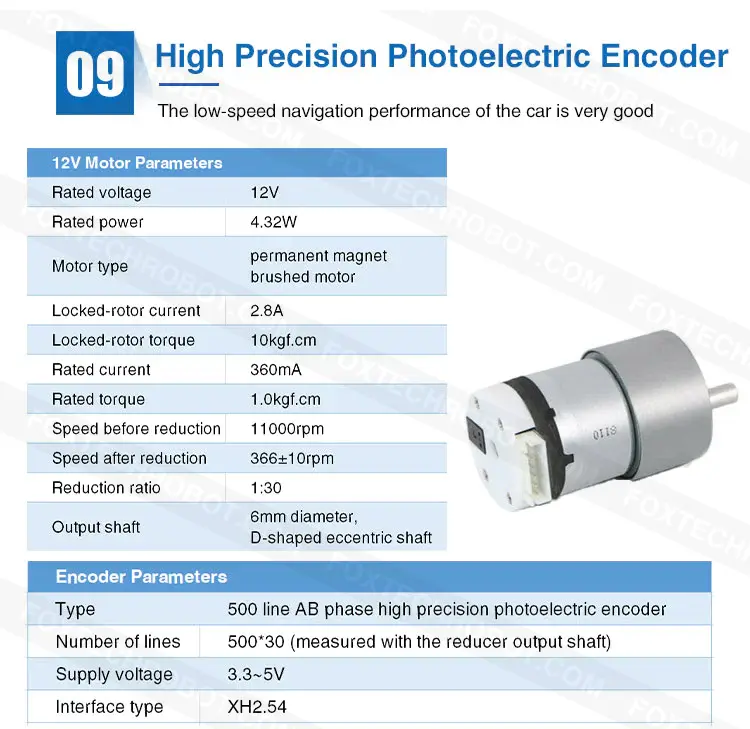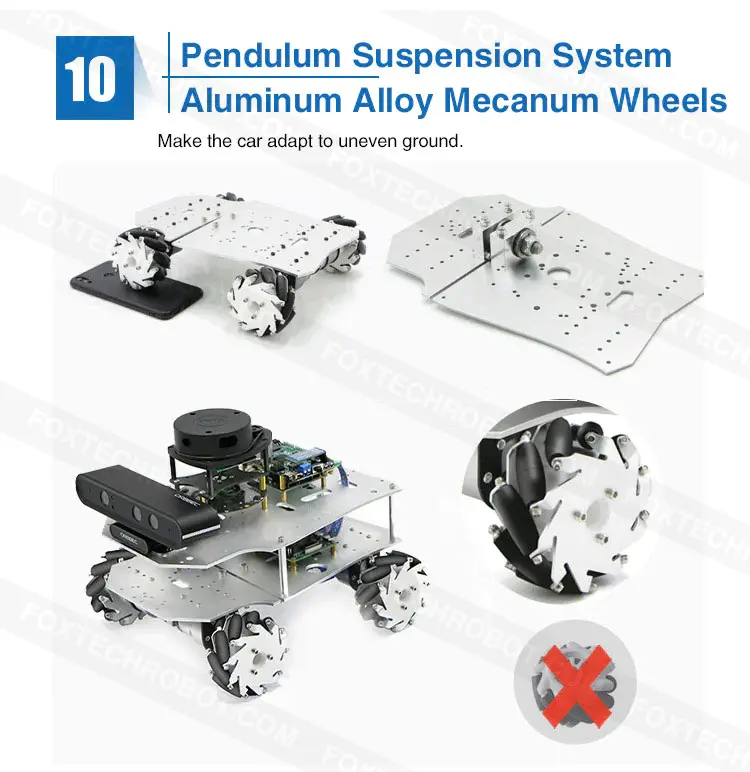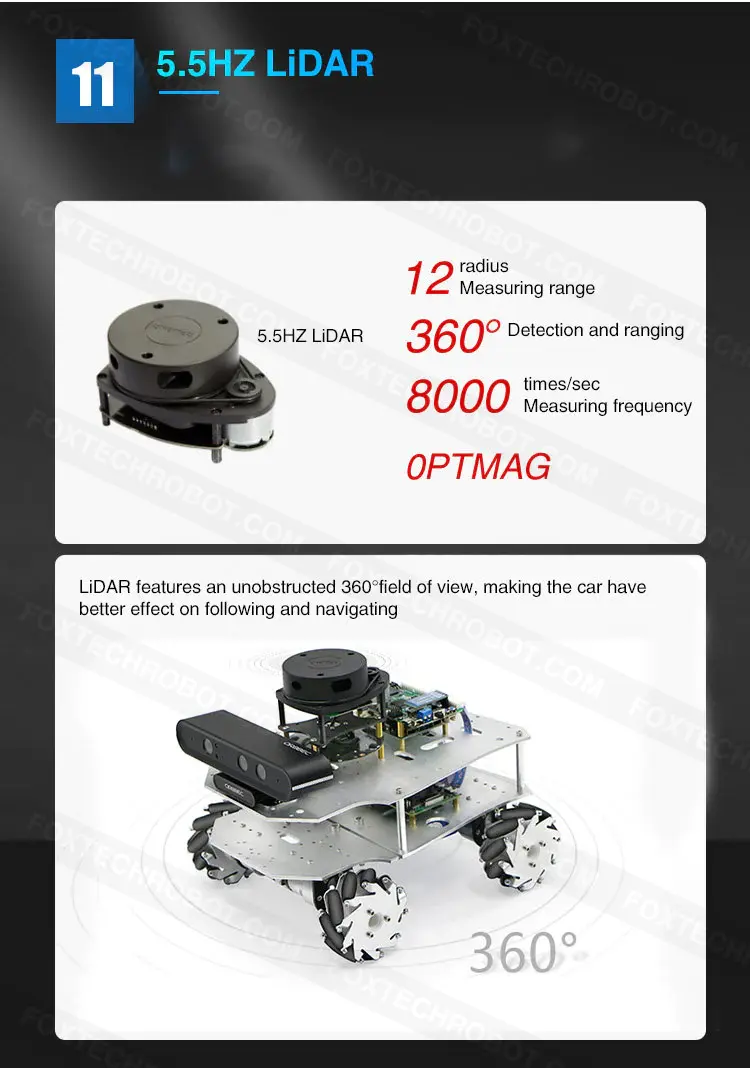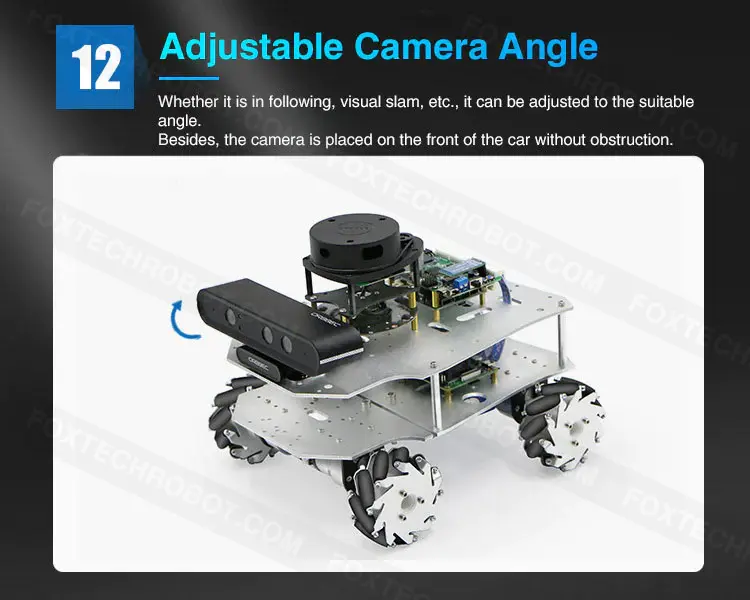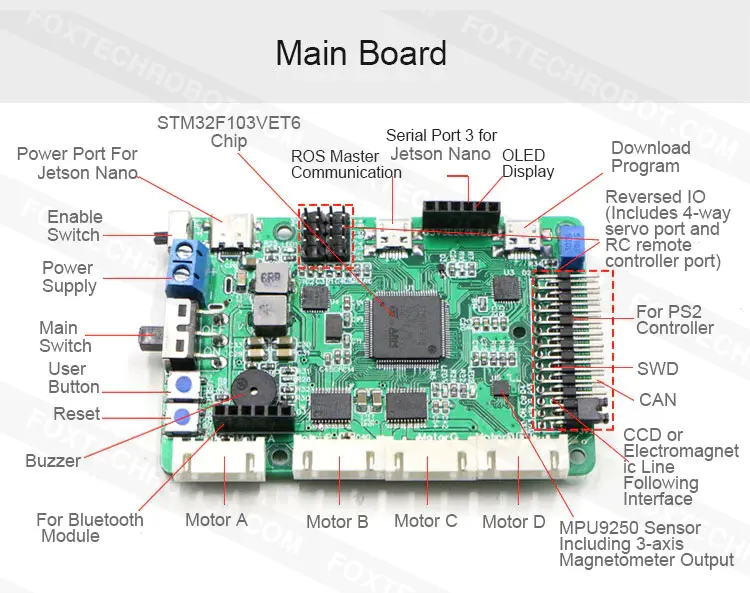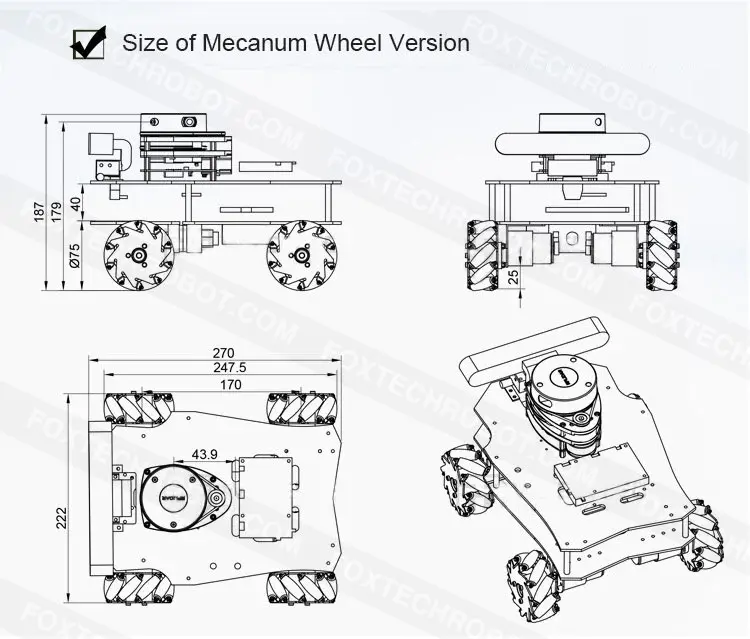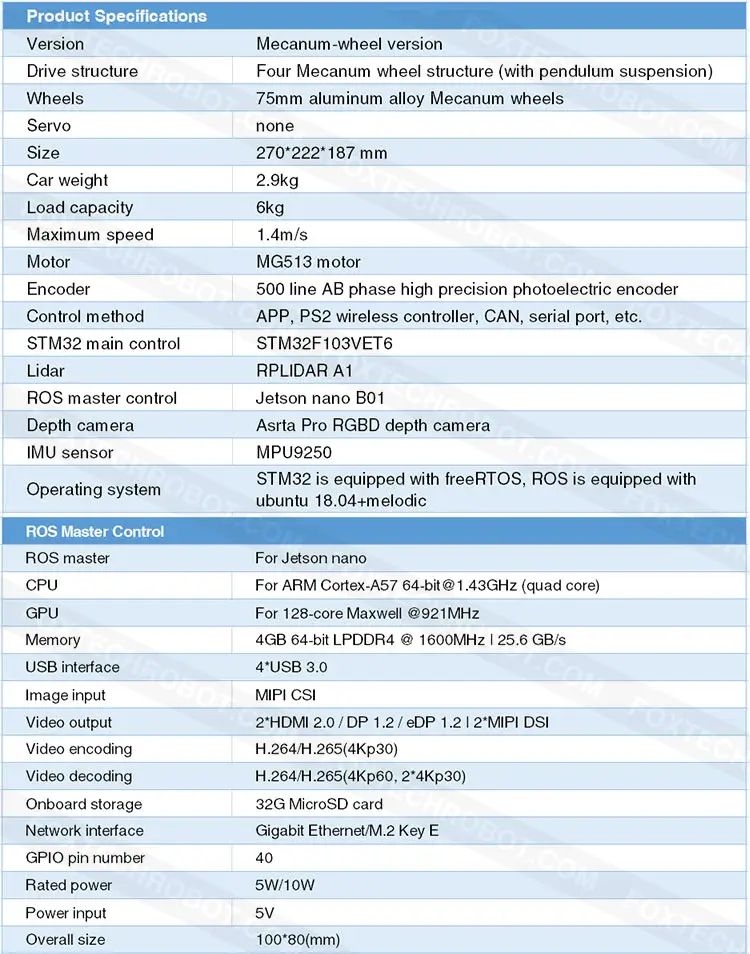 Professional & Just-in-time
Compare Products
You have no items to compare.